Big news of the day.
My University Biology course is running. Next term I am going to be a 15 year old, first year University student studying 'Molecules, Cells and Organisms'!
YAAAAAAAAAAAY!!!
Also, I tried looking for a bus to Rose Cottage, but I couldn't find anything that would take less than 45 minutes. So I don't think I am going to be able to go for the next 3 weeks!
Also, I've just realised I probably should have sent a Valentines Card like this...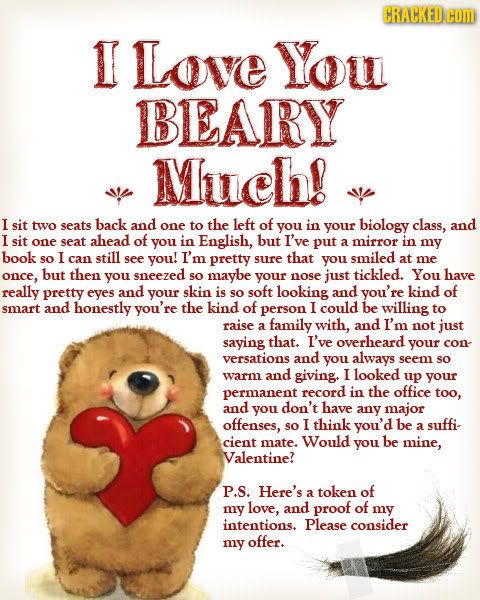 thank you
www.cracked.com
xx